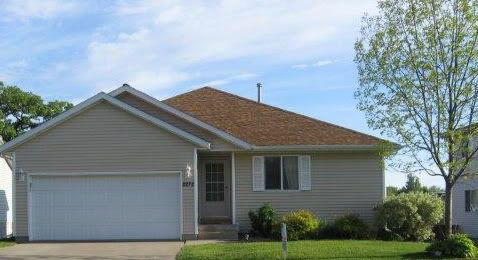 In less than 2 weeks we will be moving into this house! Beautiful isn't it? I'm super excited!! The move will be the first of a few changes in our family. I'm hoping the Caiden will adjust well to his new room. In his new room he will have a new twin sized bed. Right now, he is still in a toddler bed, but when we move, we will finally get to set up the crib for Bennett, so we will need the crib mattress from Caiden's toddler bed. I'm hoping he will adjust to both of these changes pretty quickly.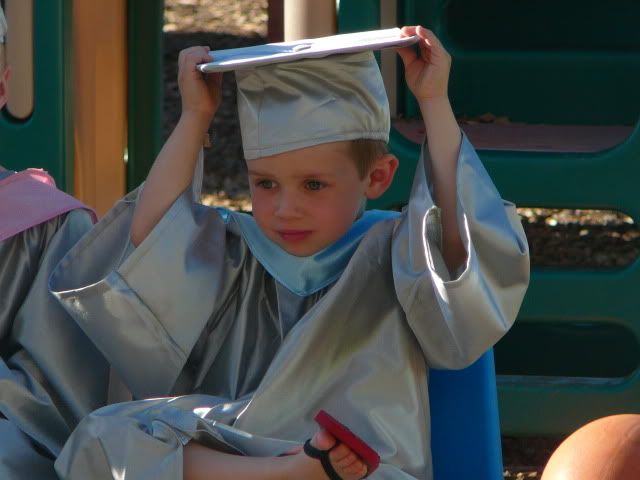 Then in August will be our next big change. Caiden will leave the daycare he is in now and begin Kindergarten in his new school, in the school district we are moving into. Which means he will not know anyone. We toured his new school a couple of weeks ago and I think he was pretty excited. We'll see what he thinks when the day comes. I am dreading it, because I still remember what it was like when he started his new daycare/preschool a year ago. But of course, I don't tell him this! And of course I am sad because my first baby is going off to school. I think I'm going to have to take the whole day off to recover! On the plus side, the school is less and a mile away from our house! YAY!!
And then there is Bennett. I now have to start the mission to find a new in-home daycare for him as well. I am dreading this. I was really hoping I would never have to do this search again. Yuck. But the little booger is growing like a weed. Today I have him in an outfit that is size 6/9 months and it fits perfectly. He is 2 days shy of 3 months old!! At his 2 month checkup a couple of weeks ago, he was 13 pounds 2 ounces!! He is a healthy guy, that's for sure. Also had his 2 month pics taken about a week ago. They turned out adorable!! This one made me laugh out loud when I saw it, and seems to be many people's favorites.