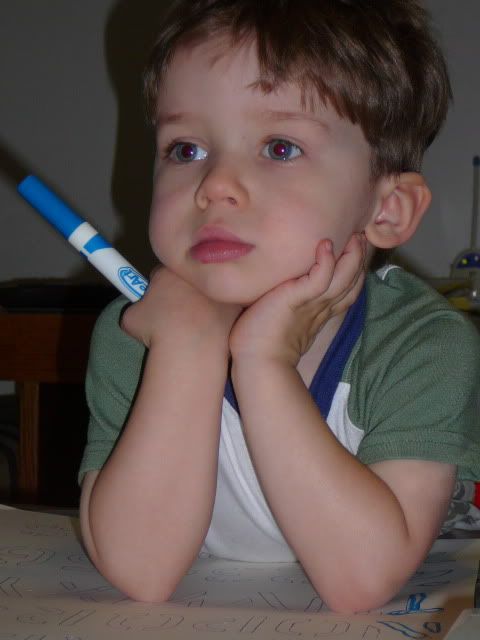 It is so funny how a child's mind works sometimes. We have a friend over tonight that my son likes very much and is always
concerned
about where is is going if he walks out the door. So the friend decides he's going to go to the local gas station to get some beer for him and hubby for the night (and also pick me up a Mt. Dew).
So, of course as soon as friend walks out the door,
Caiden
asks where he is going. I told him he was just going to run to the gas station for a minute, to which I get a series of "whys" from
Caiden
. After answering as many of the as I can, he goes to the door to check it out for himself. He comes back to me and being 100% serious says "Mom he didn't run, he took his car."
Oh, the things kids say....