Anyone who knows my family knows that my son loves video games. He would play them
every waking hour of every day if we let him. As a just barley 5 year old, it is hard to find games for the Wii that he can play. One that he always wants to play is Wii Fit, but if we let him play it, he quickly gets frustrated because he is too light and the game does not always recognize his actions on the balance board, and many of the other activities are far too advanced for him. So, imagine my excitement when I found out that JumpStart was going to be coming out with a Wii Fit for Kids, so to speak. It is called Get Moving Family Fitness and it was designed with the help of fitness expert, Brook Burke.

What better way to make sure your kid is getting exercise while playing video games? This will be especially beneficial during the upcoming, long and cold Iowa winter!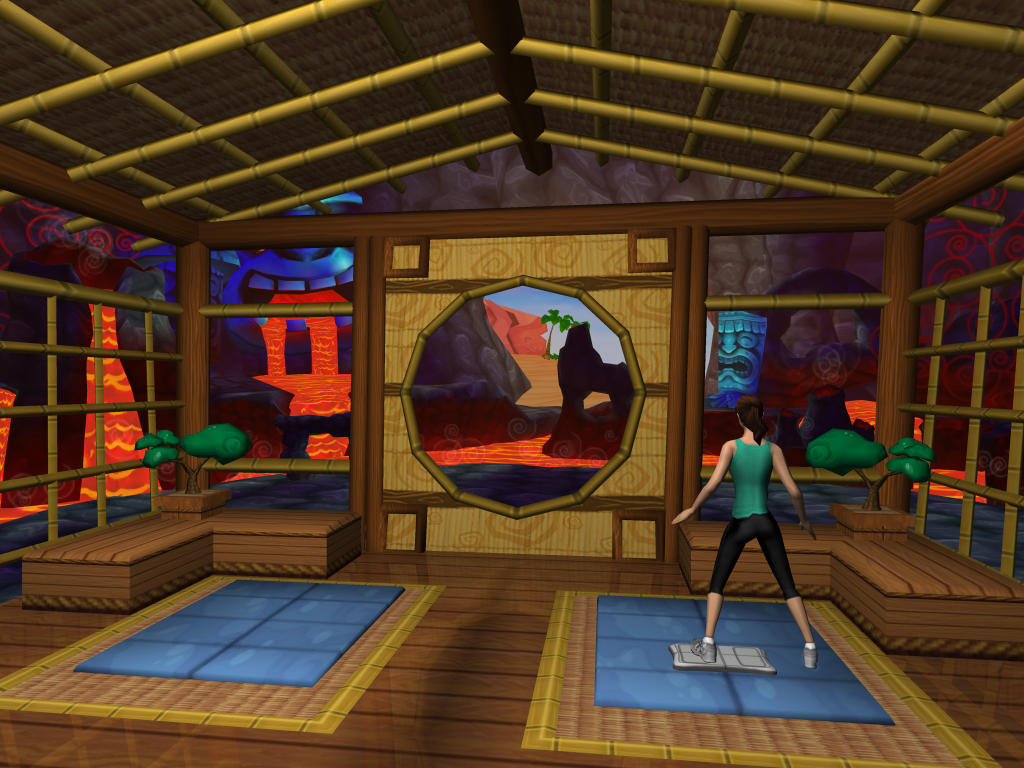 There are many activities that kids can choose from, including games like Volleyball, Basketball and even things like Dodge ball and Pinball. And of course, since this a JumpStart game, your child will be able to design their person, or the "Jumpee", choosing hair, eyes, clothing and more!
The only issue we have ran into is that sometimes Caiden had a hard time getting his Jumpee on the game recognize his movements, but I have a feeling he just may not be doing the movements exact enough. It might also help if we had the Wii Motion Plus.
All in all, I think this is an excellent game for your children to keep them moving, especially when they aren't able to get outside! Get Moving can be found in stores for the low price of $29.99, which is a great price for a brand spankin' new Wii game! And if that isn't a good enough deal for you, how would you like to win one for free? Yep, FREE!!!
All you need to do is head over to JumpStart's website and then come back and tell me one fact about Get Moving that I did not mention in my review. You must do this step to be entered into the contest.
For additional entries you can:
1. Add my button to your side bar and leave me a link to your blog in your comment;
2. Follow me on blogger or twitter;
4. Send an email to at least 5 of your non-blogging friends to tell them about the giveaway, and copy me;
6. Tweet about this giveaway and leave a link to your tweet in the comment (you can do this once a day); and
7. Blog about this giveaway and leave a comment with a link to your post
*Please leave a separate comment for each of the items you do
This giveaway is open to bloggers and non-bloggers. If your blog profile is private, or you're a non-blogger, please leave an email address in your comment or your entry will be disqualified.This contest will end at 10:00 p.m. Central Time on Monday, September 13th. Good luck everyone!
Disclosure: I was provided a free copy of this game for the purpose of this review. I am not expected to return the game.