Well, today we are getting our first real snow of the season. We are supposed to get 2-4 inches by tonight. I'm I excited? Not so much. I could really do without the snow. But, one little guy in our house was thrilled to see snow and was dying to go out and play in it!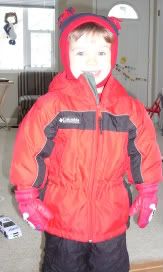 All bundled up and ready to go out and play in the snow!

Now where did Daddy go?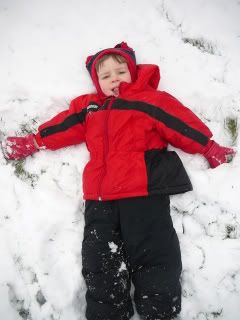 My little snow angel :)
So he had a great time running around and making snow balls. He thought he wanted to make a snowman, but when Daddy starting rolling up the first ball, Caiden didn't like that Daddy was taking all of the snow, so no snowman at our house!